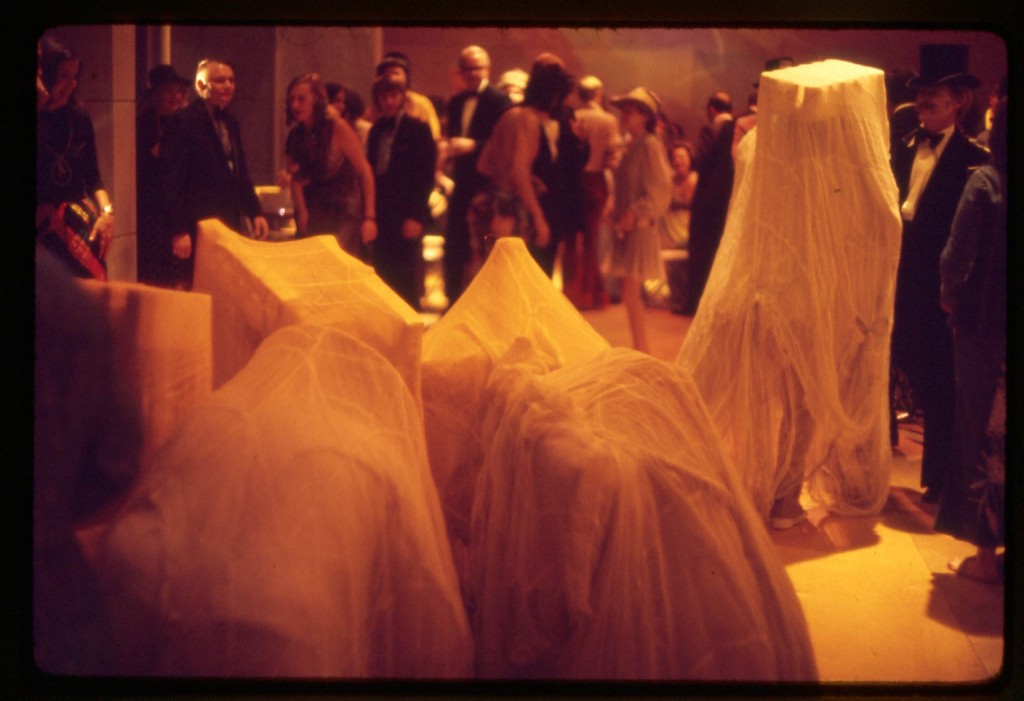 In October 1973, the Friends of the Davison Art Center held a Fellini Ball, a fundraising event that took place in the newly-completed Center for the Arts. The inspiration was the work of the great Italian director Federico Fellini, whose iconic works include La Strada, 8 1/2, and La Dolce Vita. Guests attended as their favorite Fellini character or in formal dress.
An invitation was extended to Fellini, but, as The Argus reported, the master was unavailable. "I want to convey to you how sincerely I wish that I could take part in the exciting enterprise of creating a new Center for the Arts at your University, " he wrote to President Colin Campbell, explaining that he was dubbing his new movie, Amarcord, and his presence was needed in Rome. "I take this opportunity, however," Fellini added, "to extend to you, to your associates in this enterprise, and to all the students of Wesleyan University my feelings of appreciation and friendship and to offer my very best wishes for the great success and productive future of new center."
Happy New Year! Turn up the Nina Rota music and party like you're in a Fellini movie!