Recently SC&A received an inquiry from Elizabeth Williams, a member of the Aqueduct Rowing Club in Rexford, NY.  She was looking for the names of the Wesleyan 1878 crew team, a vintage photo of which had been the basis for her club's logo of over 30 years. She had already done some research, finding a copy of the photo in the Getty Images Bettmann Archives, followed by using Google Maps to confirm that the Memorial Chapel inscription on the building in the photo matched Wesleyan's chapel.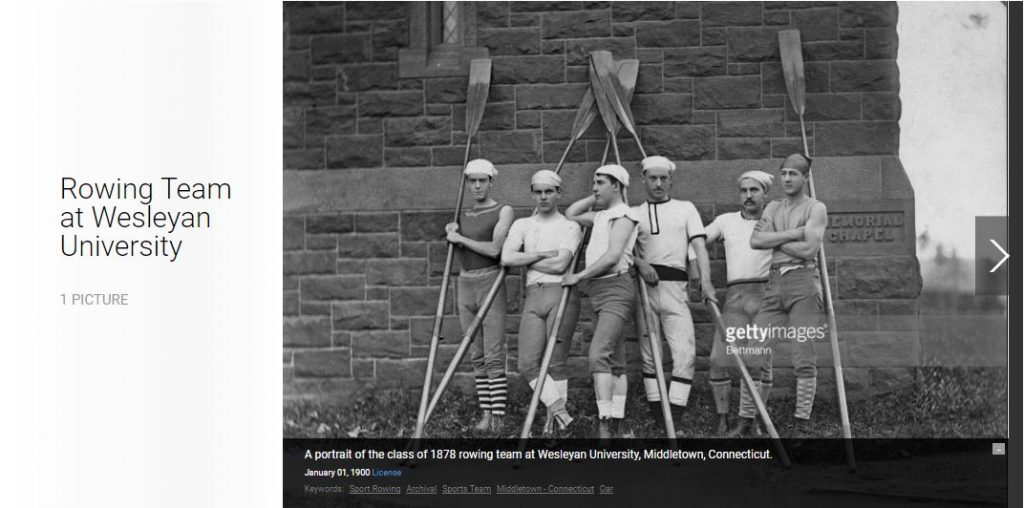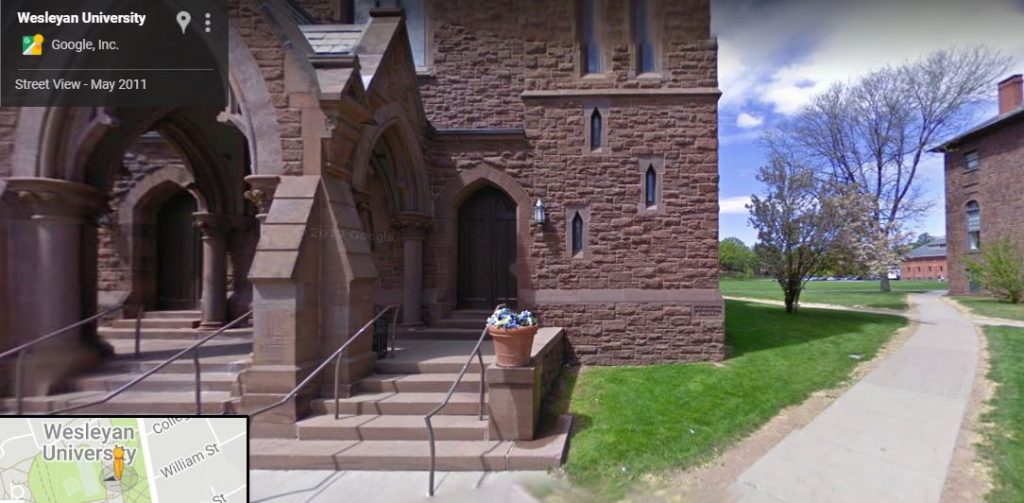 She wanted the team members' names in order to acknowledge the Wesleyan rowers in a gift book she had made for a member of her club, which included the vintage photo and the club logo. "We call them the 'rowers with an attitude' because of their jaunty poses," she wrote.
Wesleyan's 1878 yearbook, the Olla Podrida, provided a list of the 1878 crew team members, but no photographs.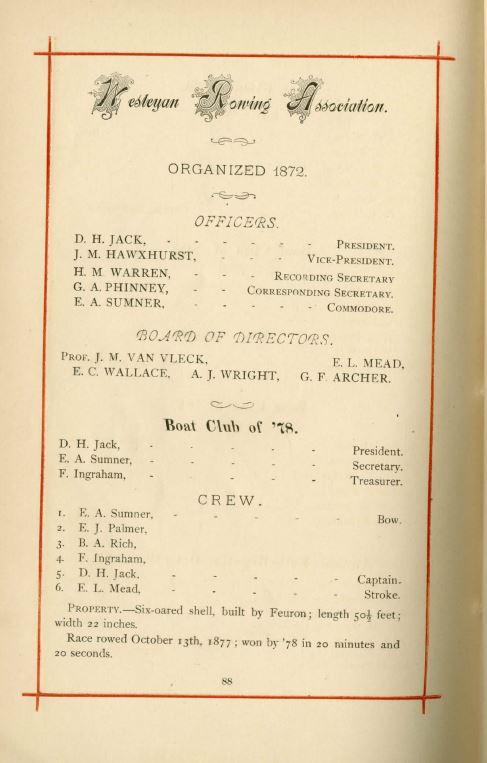 Fortunately, class albums from that time period contained photographs of students and student groups in addition to faculty and campus scenes.  I found the crew team photo  and some of the team members in an album which had belonged to Sheldon Kellogg (Wes class of 1878), and class albums from other years provided the rest.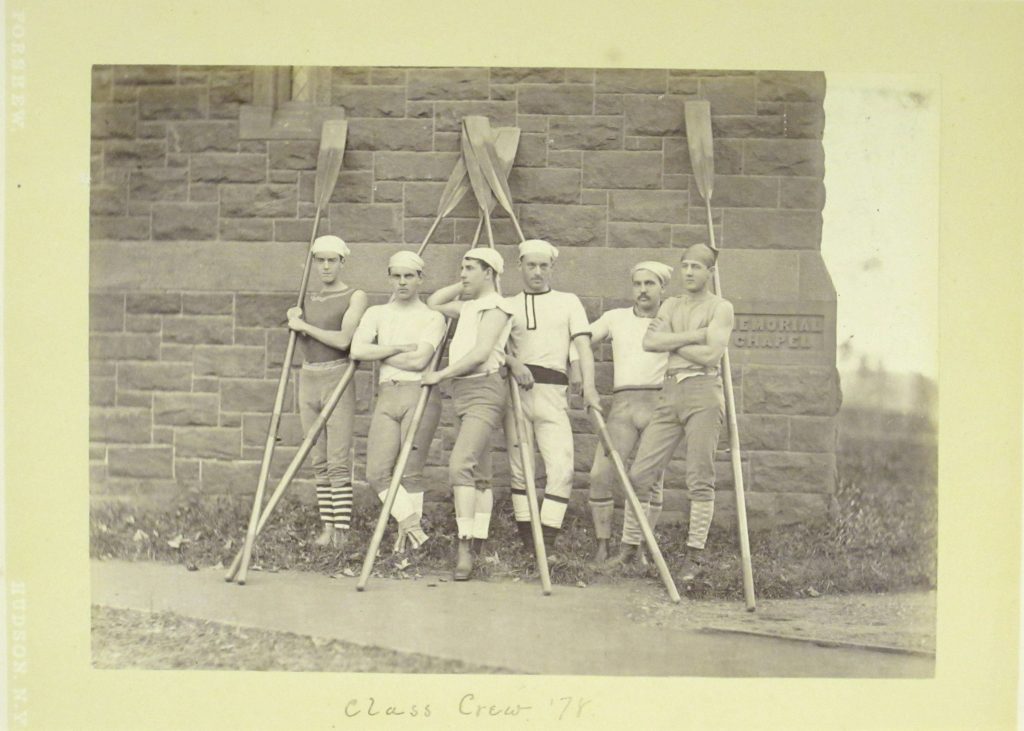 By comparing scans of the individual photos with the team, Elizabeth was able to match names and faces. She and members of the ARC were happy that the Wesleyan rowers were no longer anonymous to them.
I asked Elizabeth to tell me more about the connection between the photo and the Aqueduct Rowing Club.  She recounted that a founding member of the club, Rob Roy, a graphic artist, saw the photo hanging in a bar in Syracuse. The bar owner had gotten the photo from a vintage collection and created a black and white outline version to use in his menu.  Rob liked it so much, he turned a photograph he took of the image into a slide, which he then projected onto big panels of waterproof sheeting. He and friends traced the outlines of the figures by moving the projector one or two rowers at a time to keep it perpendicular to the panels.  They added two extra rowers (since 'sixes' boats aren't raced anymore) and red and white striped socks.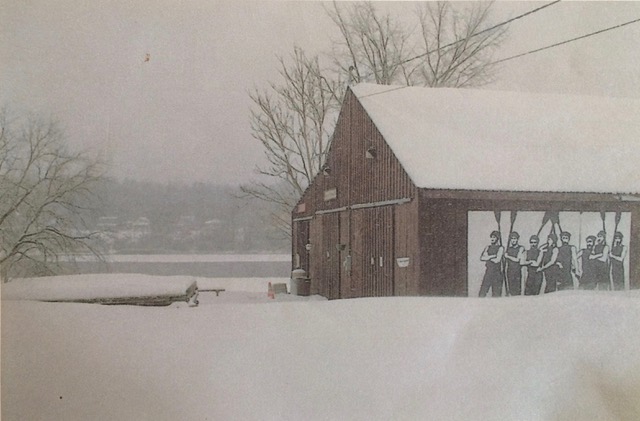 When the original sign was too weathered, the club replaced it with a smaller, sharper image, one sure to remain visible above even deep snow.