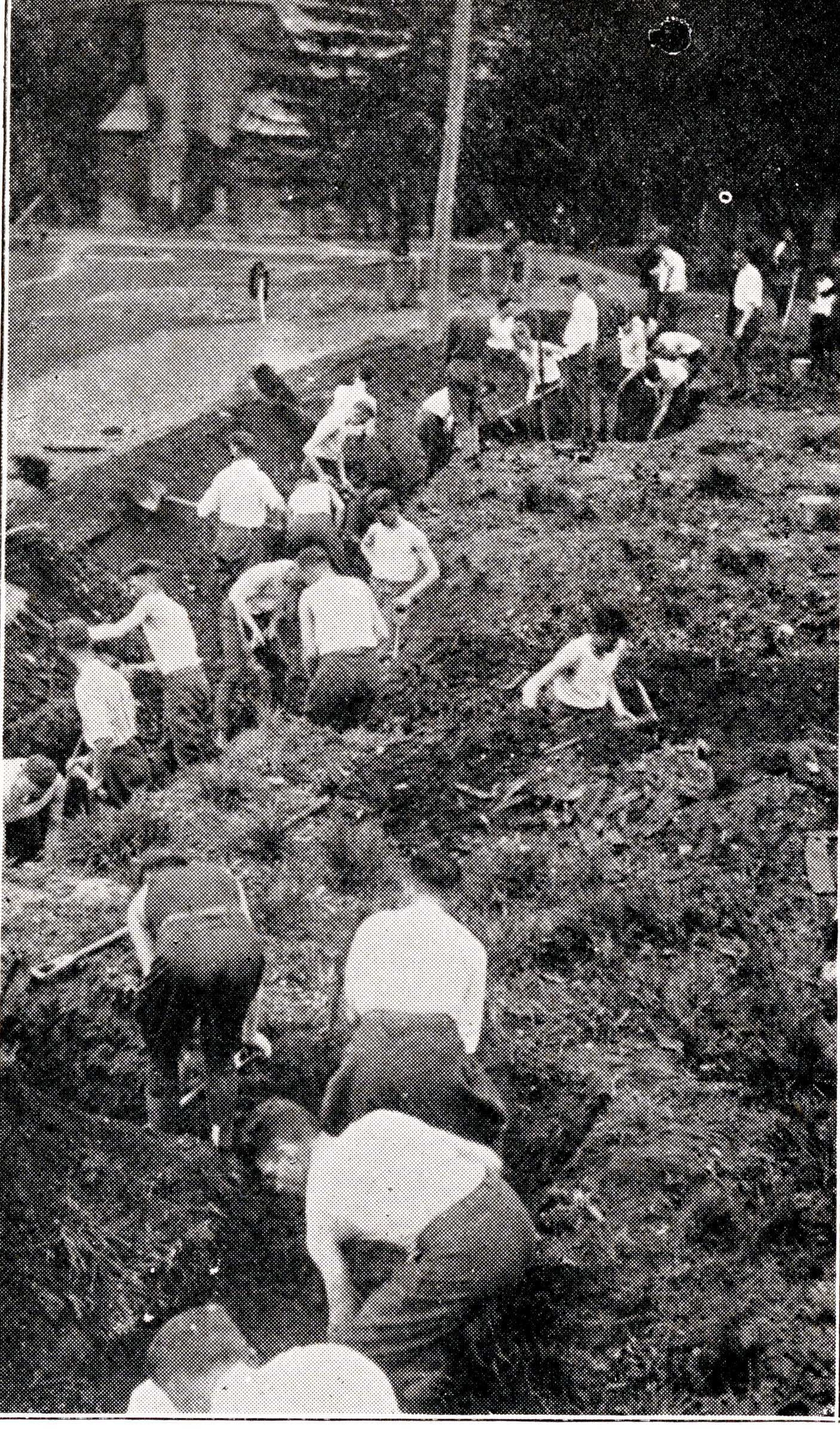 Once the US entered the First World War, the university became a military hub for training soldiers. Some of the skills that students worked on were combat firing, map-drawing, first aid/sanitation, trench construction (such as in this photo), and military history.
One of the questions that I encountered while processing the history of this collection, World War I Service Records, was what the difference was between a Reserve Officers Training Corps (R.O.T.C.) and a Student Army Training Corp (S.A.T.C.)? It turns out that the university originally had the R.O.T.C. program as well as a Certificate of military training. However once the drafting age dropped from 21 to 18 they established the new S.A.T.C. program to allow students to continue with their education and still be prepared to go off to war. However neither of these programs lasted more than a semester. Once the armistice with Germany was signed the university went back to being a civilian institute.
The World War I Service Records are comprised of a form sent to Wesleyan Men involved in the War. On the back of the form was a questionnaire that asked the men to describe their experience with the war, how well Wesleyan prepared them, and their views on universal military training. Interestingly enough many of the men never fought abroad and spent the majority of their time on an Army base or a fort. The most honest response was by George Raymond Larkin, class of 1918, who wrote " The army made me lazy physically, mentally and spiritually. Encouraged careless ethical living. Developed chronic restlessness." Joseph Francis, class of 1914, says of his experience while on the front that "the ability to sympathise with the man in the ranks [is] learned perhaps from playing a losing football game." My favorite story that I came across was transcribed by the widow of Joseph Hubbard Hefflon, class of 1894. She sent in a journal about her husband's experience in the YMCA of immediately being torpedoed once shipped out, the way he served as a father figure and the respect that he developed with the other men, and then finally of his dying of pneumonia.