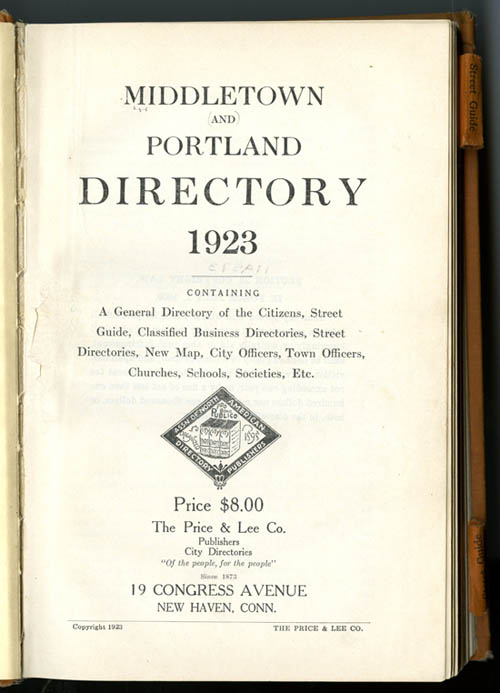 This week, I showed Sarah Croucher's summer Field Methods in Archaeology (ARCP 373) class a selection of resources that help researchers discover who previously lived in various Middletown buildings and what the residents' occupations were.
One indispensable source is city directories, and SC&A has them for Middletown for the years 1868 through 1927. Here's one way you can find out who lived in a house decades ago:
First, consult the city directory for the year in which you're interested. I've selected 1923 (title page is above) and I'd like to know who lived at 40 Fountain St. Use the street guide section to find that address: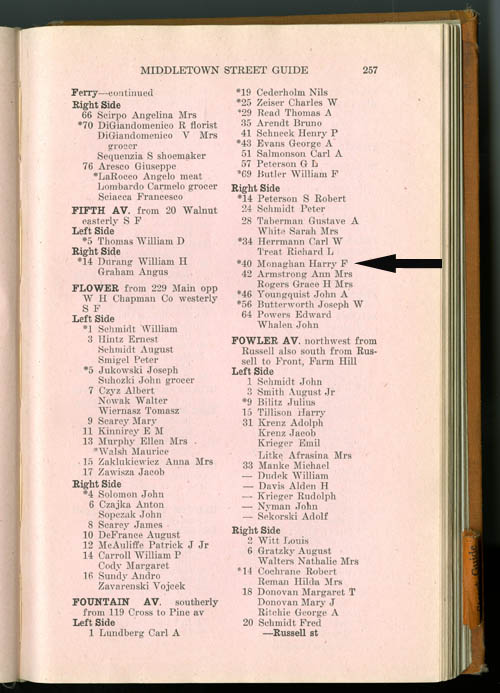 You can see the address above. The resident is Harry F. Monaghan. The asterisk means he owns a telephone. Now that we have the name, we can look him up in the listing of residents: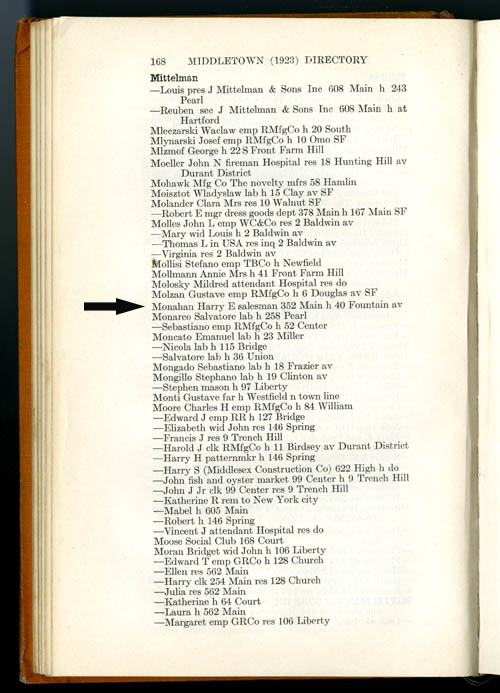 Here he is: We find out he is a salesman working at 352 Main St. and his home is at 40 Fountain St. To see where he works, we go back to the street guide and look up 352 Main St.: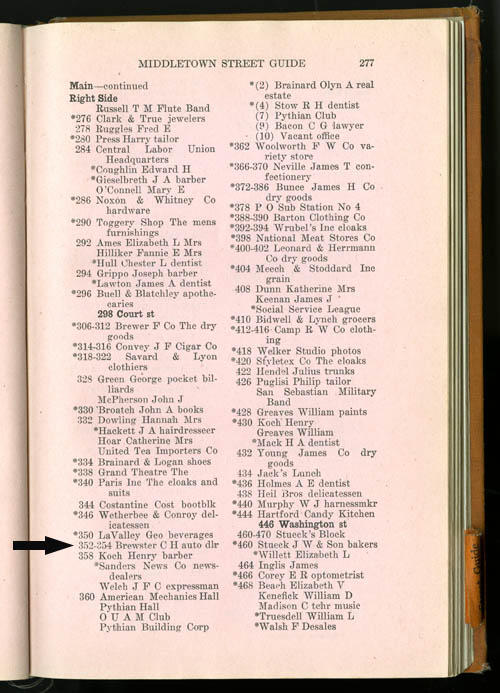 We see that C. H. Brewster is located at 352-354 Main Street, and we now know that Mr. Monaghan is a salesman at an auto dealer. Finally, we can check the list of advertisers in this city directory, and it turns out that C. H. Brewster placed an advertisement, which appears on the front inside cover: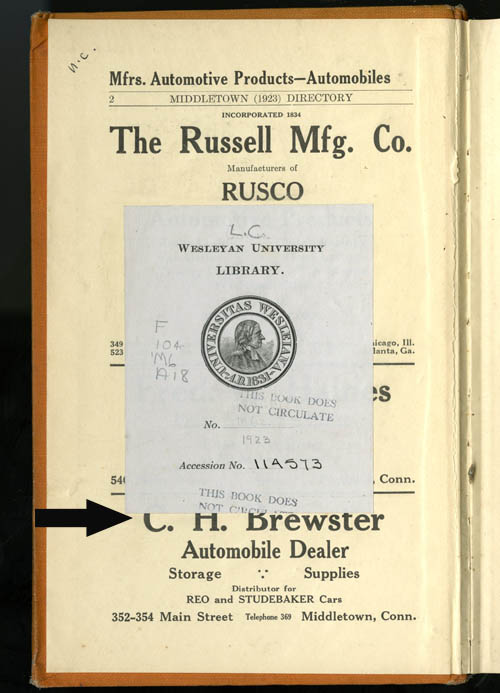 Now, not all listings will be as useful as the one illustrated above, and the information found in city directories varies over the years (there's less information in earlier editions), but nonetheless, with a set of city directories, a researcher can gain valuable insight about a locality.
If you would like to know more about Middletown resources, we've previously blogged about them here, here, here, here, and here.